Medium:
Television
Fandom:
Frasier
Subject:
Niles and Daphne
Title:
Fasten Your Seatbelt
Warnings:
None
Notes:
I've recently gotten back into watching
Frasier
, a show that's likely as responsible for forming my sense of humor as anything Monty Python ever did, which is really saying something. I'm pleased to find that the show completely holds up, even some twenty years(!) later, and David Hyde Pierce's physical comedy in particular is really a sight to behold.
Frasier
is also the source of one of my favorite television relationships of all time: Niles Crane and Daphne Moon. They were my OTP before I even knew what an OTP was, and when I saw that there wasn't a single fanmix dedicated to them, it seemed high time that something be done. I originally intended to use more contemporary music, but as I went about putting the playlist together, I found myself using more classic stuff; as a result, this mix is heavy on Frank Sinatra, Gene Kelly and the like. If the response to this is positive, I may do a second fanmix for Niles and Daphne using poppier stuff.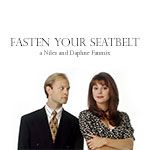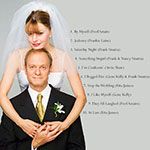 (
Fasten your seatbelt, Daphne!
Collapse
)